Search found 8 matches
Search found 8 matches • Page 1 of 1
by welsh

Mon Mar 25, 2013 9:22 pm
Topic: 3m Bassing/Breaming Boat F/S
Replies: 5
Views: 610
$3200, need it to move ASAP!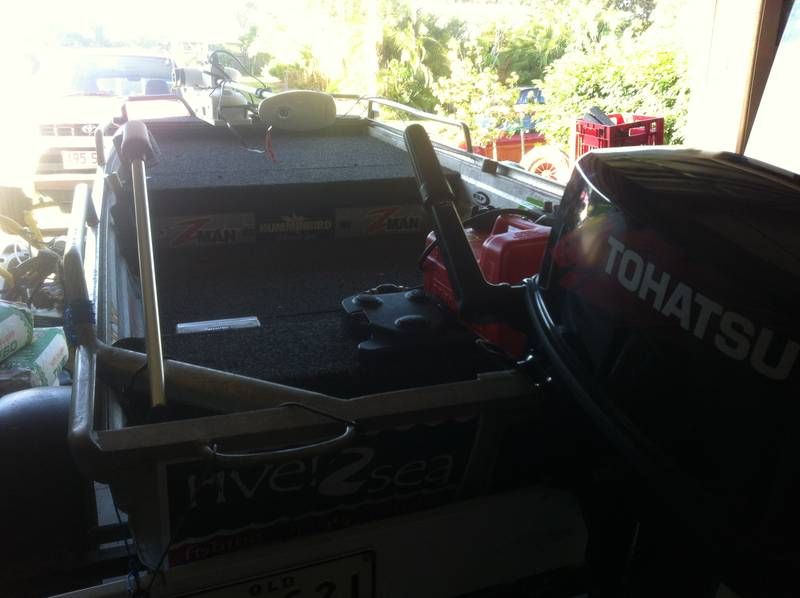 by welsh

Sun Mar 24, 2013 9:27 pm
Topic: 3m Bassing/Breaming Boat F/S
Replies: 5
Views: 610
Hey guys, I'm selling my 3m Quintrex hull and 9.8 Tohatsu (done 20 hours max), motor is 2012, starts first pull every pull, comes with its own 12l fuel tank, 54lb Jarvis Marine Watersnake bow mount foot pedal electric motor(brought at the start of the year for a holiday, used 10 times max), Boat inc...
by welsh

Sun Mar 24, 2013 9:16 pm
Forum: Queensland Lures
Topic: Just Jiggin Lures!
Replies: 0
Views: 988
Just Jiggin Lures are Australian made and manufactured, right here on the Sunshine Coast by Daniel Brooks and Shantel Reed. Starting in the middle of 2012 these lures have been an instant hit ranging from Bream to Barra in the rivers throughout Sunshine Coast, coming in 2.5' Pro Grubs 3.75' Swimbait...
by welsh

Sun Feb 10, 2013 3:32 pm
Forum: BASS Tournaments and Fishing
Replies: 0
Views: 328
Hey guys,
new to the site and wondering if someone can point me in the direction to sign up for the bluefin bass electric comps, I am 15 turning 16 and keen to do the Bourumba, Hinze and Macdonald ones.
and if you have competed in some can you please give me your experiences and what not.
thanks.
Search found 8 matches • Page 1 of 1