On the weekend I did a bit of exploring and come across some untouched waters.
The sooty grunter here have more than likely never seen a person or a lure and it was almost a fish a cast in most of the holes we fished. One fish I pulled in had 5 or 6 mates following it, so I quickly unhooked it and recast my lure at the biggest fish in the pack and caught it too.
I also managed a new PB which would be around 50cm+ (measured on a rod which I was borrowing) so I will find out the exact measurement soon.
Check out my blog for the full report.
http://micksgonefishing.com/2012/08/13/ ... ch-better/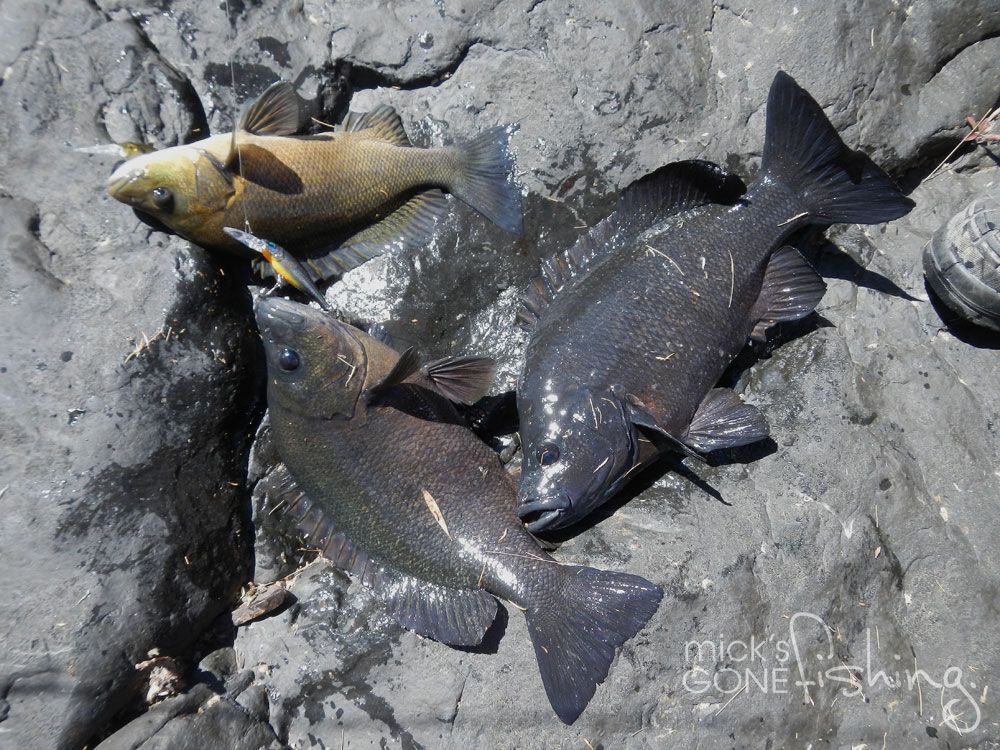 Thanks for looking!!