Bundy inshore
Posted: Thu Mar 27, 2008 10:44 pm
Went to work yesterday and rob told me that there were tuna busting up all over the place and even showed me some video that he took of it that morning. Struggled to get through the day after that. Told the guys that I would not be working today so they both came fishing with me.
Put in at elliott heads at 6am and went around the front of innes park and started throwing some plastics. About 20 min after we got there I put in a cast which was smashed as soon as it hit the water. I thought here we go - tuna , when all of a sudden a huge queenfish jumped with a double flip. Awesome I thought and after a bit of a struggle had a 1.07m queenfish aboard.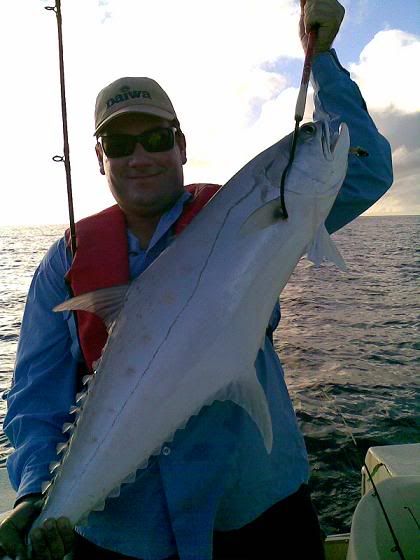 I hooked a tuna which went for a few runs before pulling the hooks , meanwhile rob landed 3 tuna all around 80cm on livebait.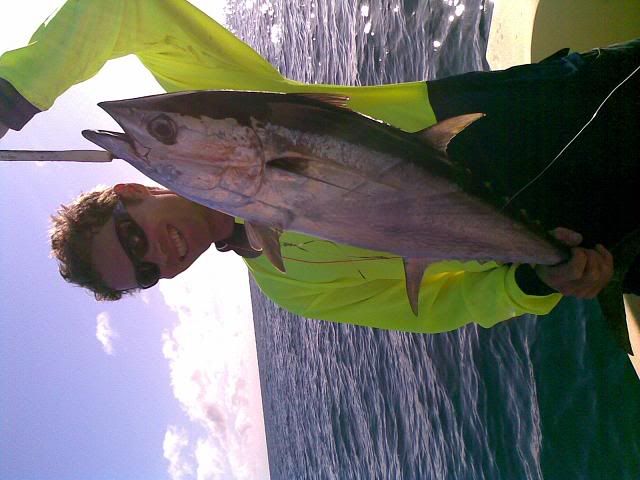 Peter kept going with plastics and had a hook up which pulled and then landed a nice tuna as well.
I had one more hookup which ended up busting me off after a few runs.
Sure beat going to work.
Chris