A mate of mine made up a few new lures which have been working a treat on the Threadfin. Got hit first drop with one after having a quick jig to see how they swum. Didn't take long to miss a few more fish then finally convert a hit to a hook up after changing from singles to trebles. Pulled the hooks soon after which was starting to get annoying but finally stuck to this 80cm fish.
Kept the trebles on even though I knew it probably wasn't for the best. As you'd expect after a spot change, first drop got hammered big time by a good fish. The 1x Owners only just managed to hold up. Usually they give you a crap hook up and this fish was no exception, nor was the one earlier. If I had pulled any harder I would have torn them free and if I gave the fish any slack they would have easily fallen straight out. Fish was released after a quick measure and photo.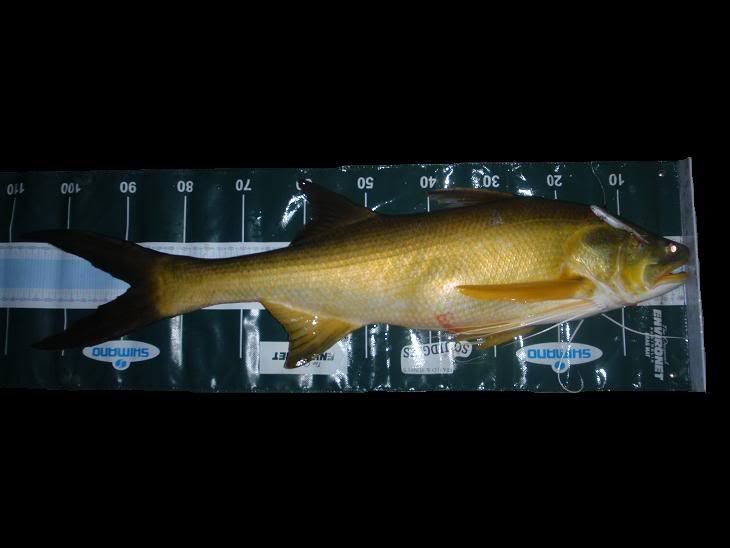 Landed these two fish the night before on 1/2 oz. TT Lures Switch Blades. Both went around 85-90ish cm.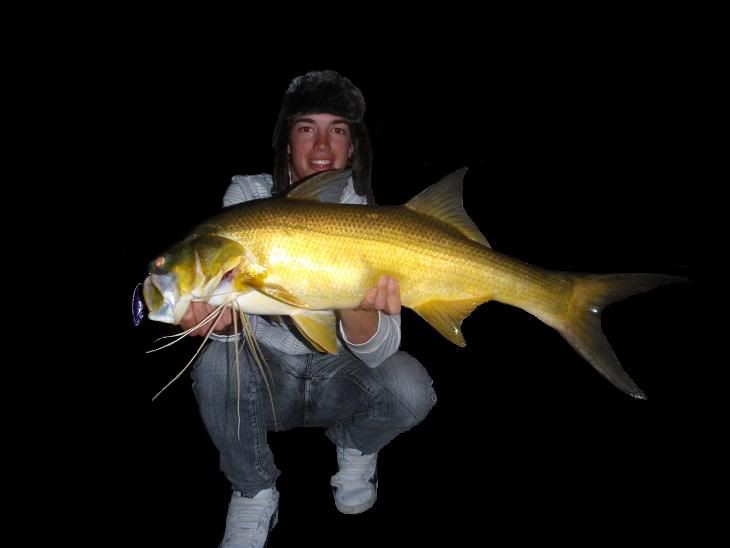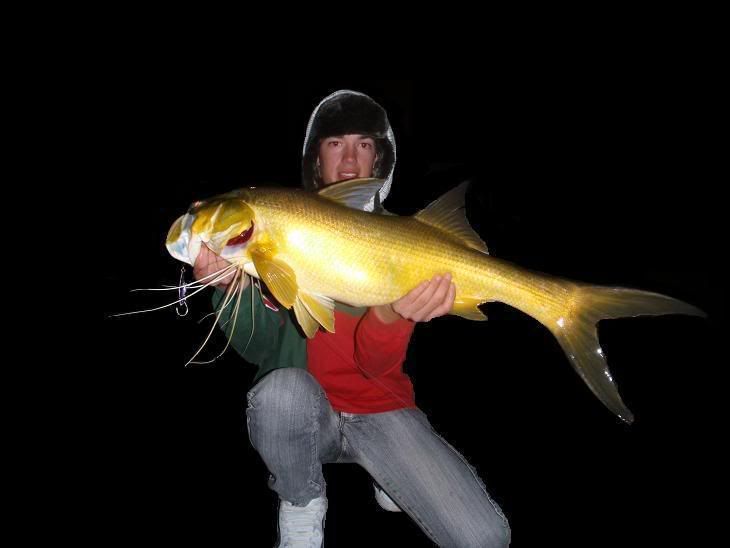 Ended up having a second session with the prototype lures the very next night after success and landed two small ones at around 65cm and 75cm. Some random got a shot of the 75cm fish and said he'd email it since I forgot my camera but I haven't received anything yet. Will be sure to put it up if I get it although it was only a small fish.
Troy