The desire to achieve specific targets pushes people to do what some may consider extreme or fanatical, I prefer to see it as being passionate.
With that thought in mind I had once again organised myself to have a session in the hope of getting onto a few reds from the shore. My younger brother had rung earlier and told me to come out with him on the boat, but getting a good fish from the shore to me as much better.
Once again my choice of equipment was the new Century rods that I have recently gotten being the Excalibur "C" curve and the Excalibur SRE. Of the two the SRE has been the most interesting being a new 3 piece 13'8" rod designed specifically for the threadline reel and a style of fishing that is different to the UK scene as well as our own. Overall the rod is a super lightweight coming in at only 530 grams as a fully built up rod. Though mine came as a blank I have set it up similar to the factory specification.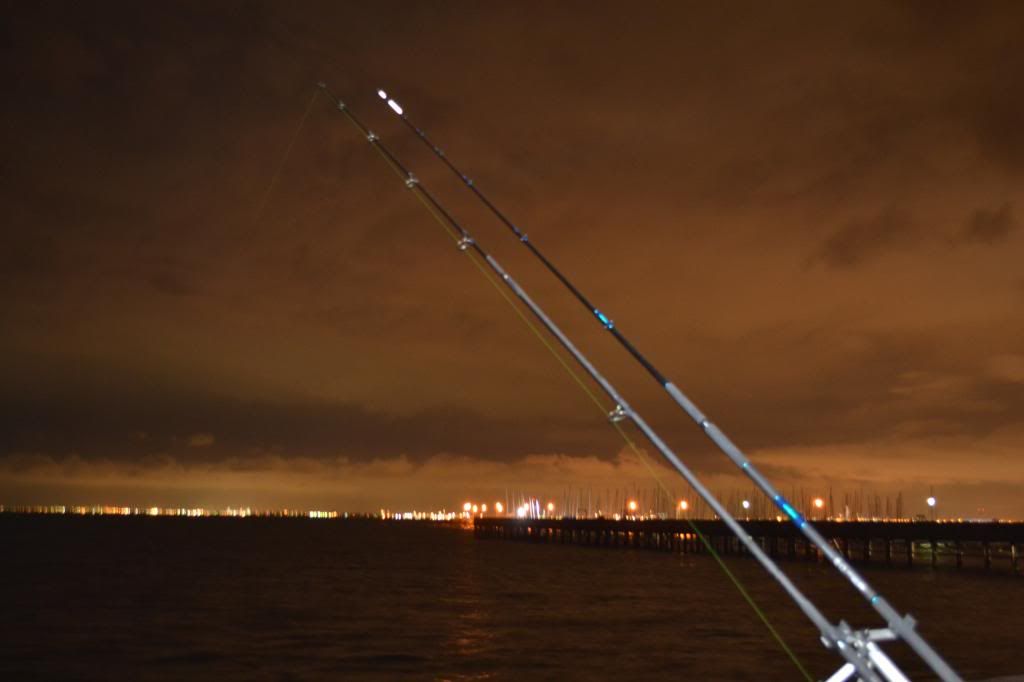 (
Century SRE and "C" Curve waiting expectantly
)
But I digress, the fishing plan was a simple enough one, head down before sunset and fish the last of the rising tide and the first hour & a half of the change. Bait was to be a combination of Pilchards, squid and silver whiting as these have been proving successful for a number of others in the club.
I was running a single 5/0 circle hook on a pulley rig and throwing 175 grams on the "C" curve and 150 gram on the SRE. As the reef structure isn't too far from the beach I didn't have to do anything more than an overhead thump style cast, that and the fact that I cast from a car park makes it dangerous to do anything else.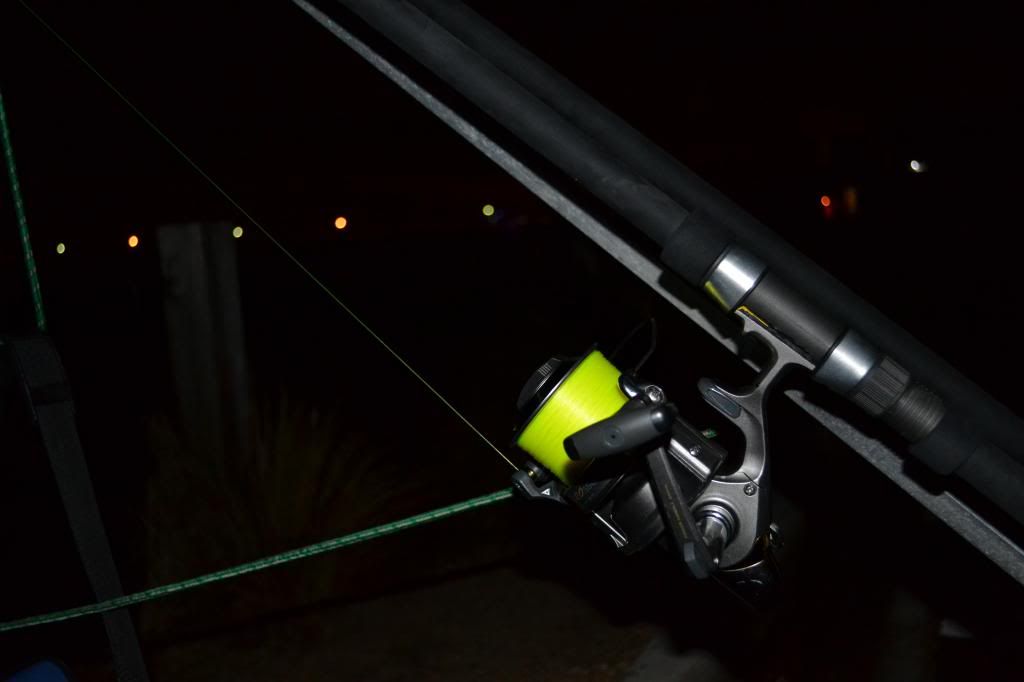 (
Emblem Pro loaded with 14 pound Nite Crystal on ethe adjustable reel seat itted to the SRE
)
The action was slow given the conditions and I was a little disappointed in not getting to many bites , but as any Victorian land based addict will tell you that's fishing.
Initial catch was a small pinkie that got pinned on the circle but he was just over legal and given the rattling bites that followed I would say there were plenty more about.
(
The Small Pinky that I thought would have hoped had some bigger brothers and sisters
)
Strangely the bite only lasted for about 20 minutes and it wasn't till well after sunset that the SRE registered a good hit and loaded up on what felt like a better fish. It was with a little bit of disappointment that I viewed the 40+ centimetre salmon that also wolfed down the bait. But again I was then hopeful of picking up a few more. But once again lady luck decided that was enough for this old bloke and I would have to come back again if I wanted my prize.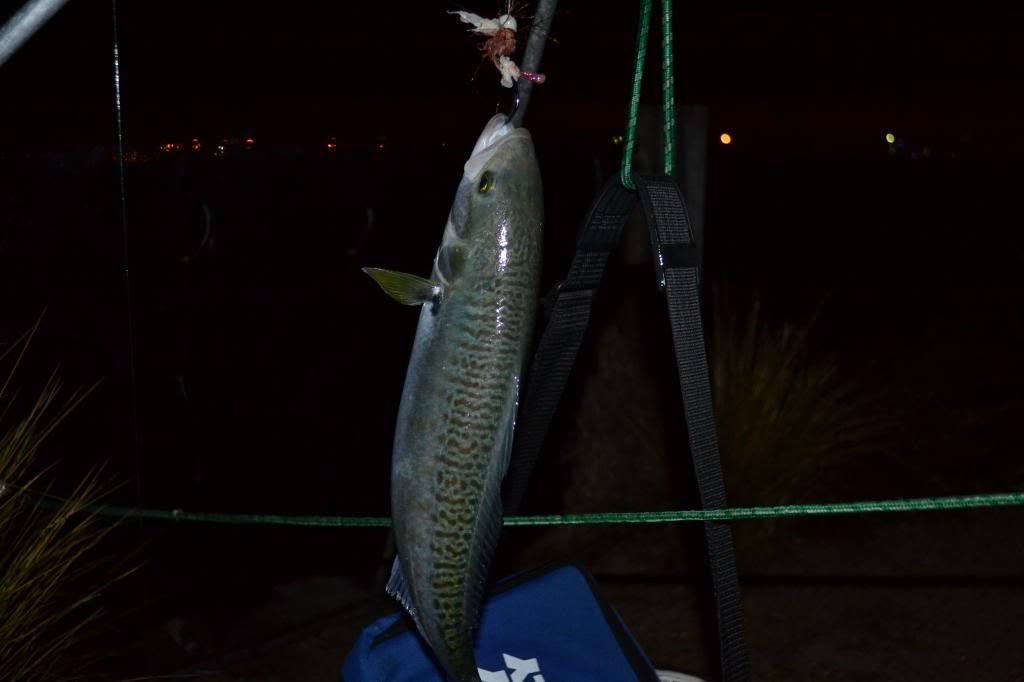 (
Salmon pinned with the 5/0 Circle
)
As I stated in the beginning the passion to get a good fish is back so I will be out again as soon as I can, in search of that elusive shore based red .