Well with the success of last weekends fishing and the desire to get into a few more whitting and the like , Graham and I planned to hit the beach again. Also we had new members Adrian and Mike who were also interested in getting onto a few fish. Mike and Adrian had planned to meet us down there but as things change they arrived earlier and found that the weed from last week was worse , that and the swell was also stirring up a fair amount of sand as well.
These two recent expats found that even with this situation the Australian beaches had other attractions that made the trip pleasant with the great scenary
I must admit that we do have some benefits that you don't see on cold English beaches .
After a quick discussion it was decided that we would go and check out a few other beaches and finally settled on 13th though it too was being stirred up by the onshore southerly that has been running for the past while.
With the stirred up conditions we decide to split up with Graham and Adrian hitting the left side of the beach at a promising gutter , while Mike and I opted for a small section to the right past the reef area that I new would take a toll on our rigs if we didn't get past it.
As the close in sections weren't the best and it was still early in the afternoon I decided the best course of action would be to put a bait out wide , using my Century Excalibur "J" curve and casting a 6 oz griplead I baited up with fresh calamari and launched it. Mike was also using his two Century's and was working the closer section so we had a good spread of baits out. The bites weren't that good but there were a few samll pinkies working out wide.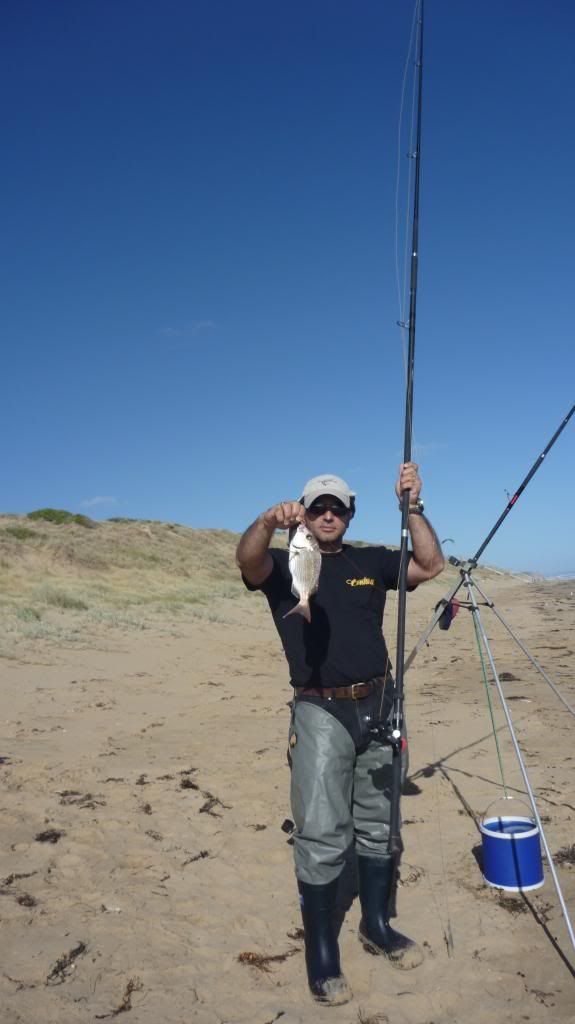 (
The first of the Pinkies on the Excalibur
)
Mike wasn't having to much success so decided that a bit of practice would be good . Here is a short video of him practicing OTG.
http://youtu.be/AjH1O5eFi1k
Whilst we were going about our business Graham and Adrian were also putting out baits and were also rewarded with a few fish with Adrian picking up his first Australian Pinky since he recently arrived here from the UK.
Graham had a bit of luck as well though he was embarrassed at the size of the pinky which in his world wasn't much bigger than his baits
Whilst the fish weren't on as we would have liked mother nature gave us some brillant images that goes a long way to making the day worthwhile.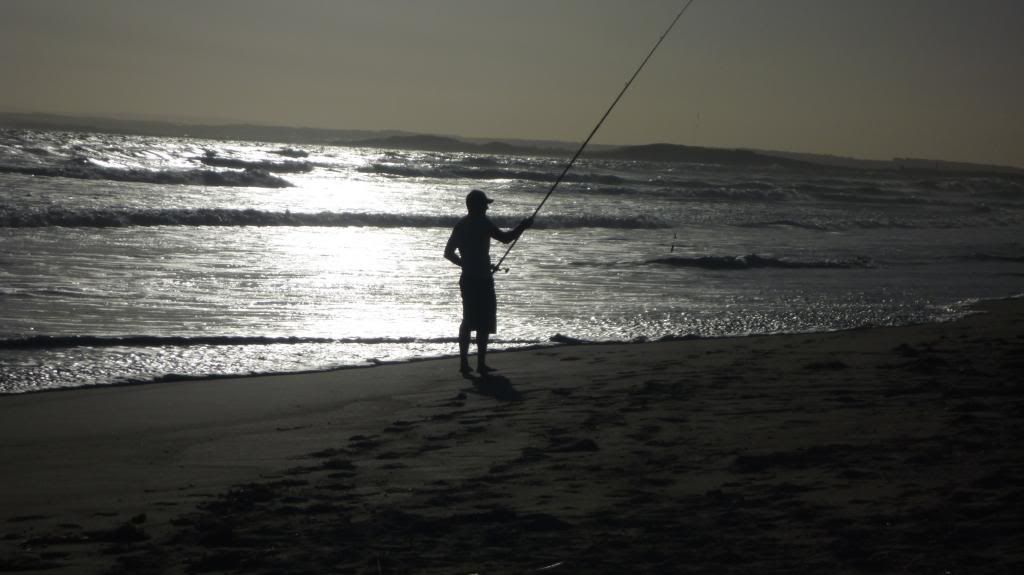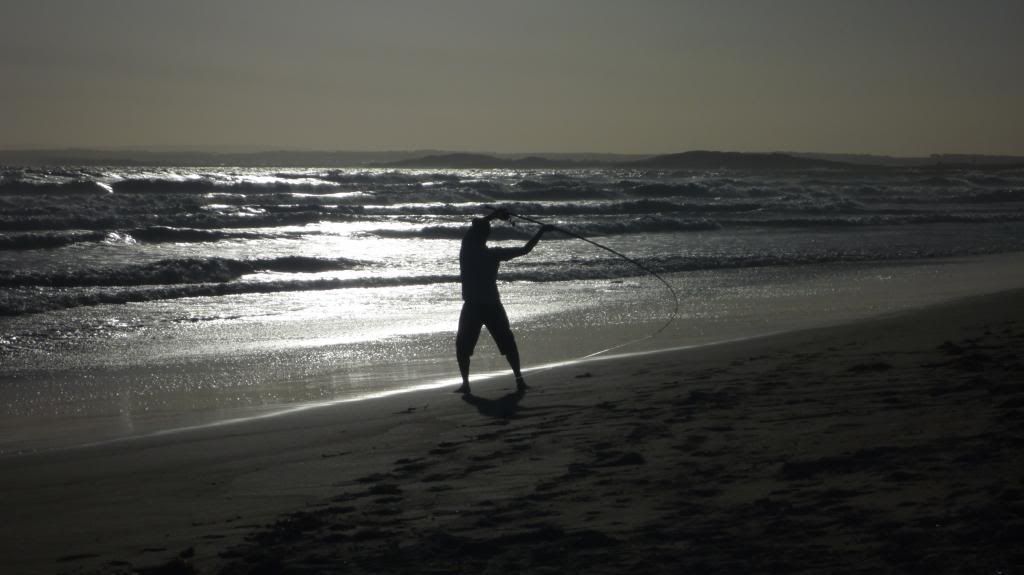 (
Mike putting one out with the Sun making the scene look fantastic
)
As I mentioned the pinkies weren't all that big but they did give us some action .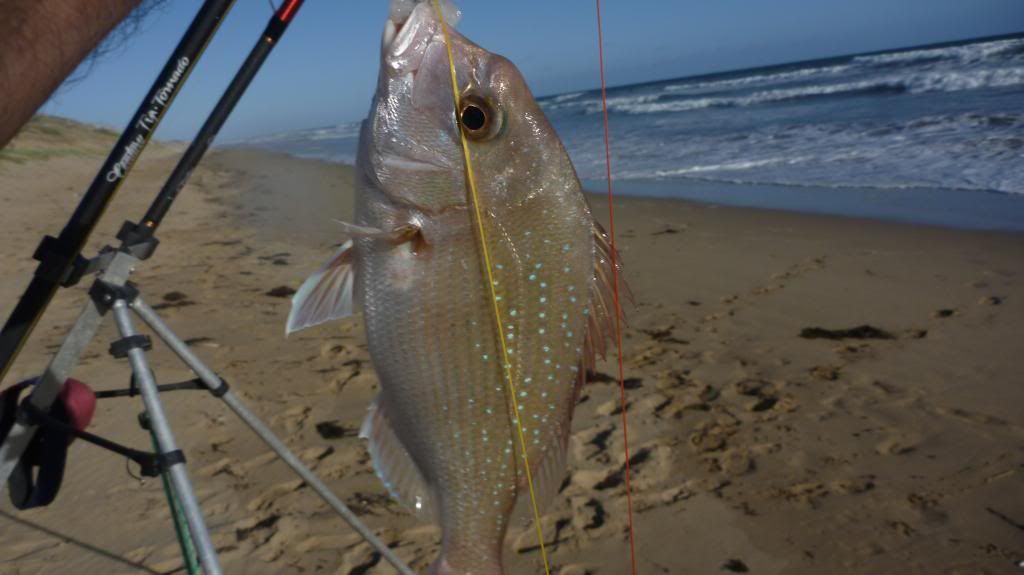 Must say that both of our new guys enjoyed the session and are looking forward to meeting a lot of the other guys at the Championships next weekend were we will once agin be trying to hit a few PB's on the field. It's pleasing to see people using the skills that we train and compete on the field with also applying that on the beaches to add to the enjoyment and catch.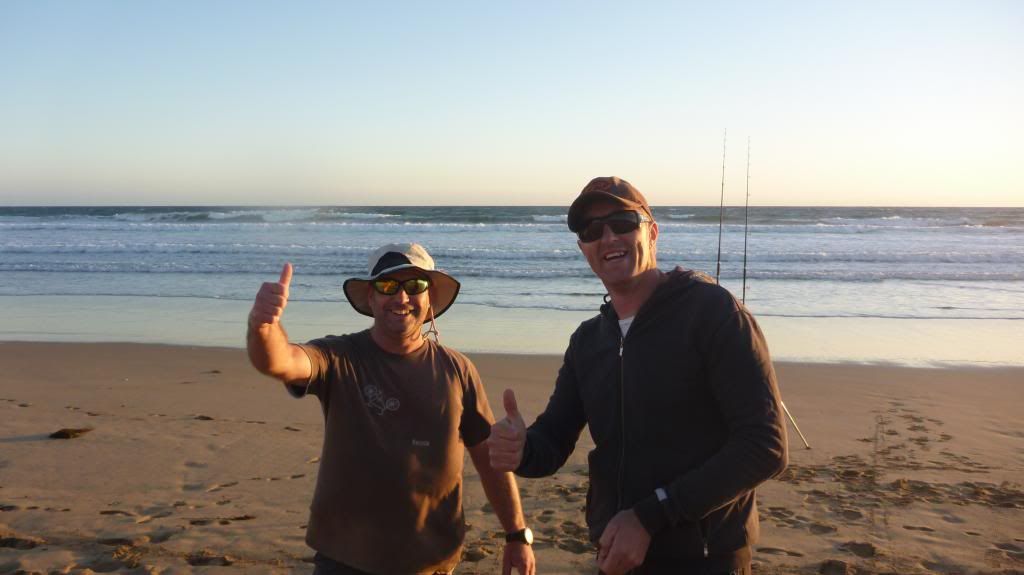 (
Thumbs up for the day from Mike and Adrian
)
Well looking forward to getting out with a few more club members in the future and enjoying this great sport of ours