Well its good to be able to look back at the video's and see what people have been able to achieve throughout this weekend , we had a lot of fun and done some great casting with people hitting PB's on a number of fronts.
Here are the official distances thrown by those in attendance.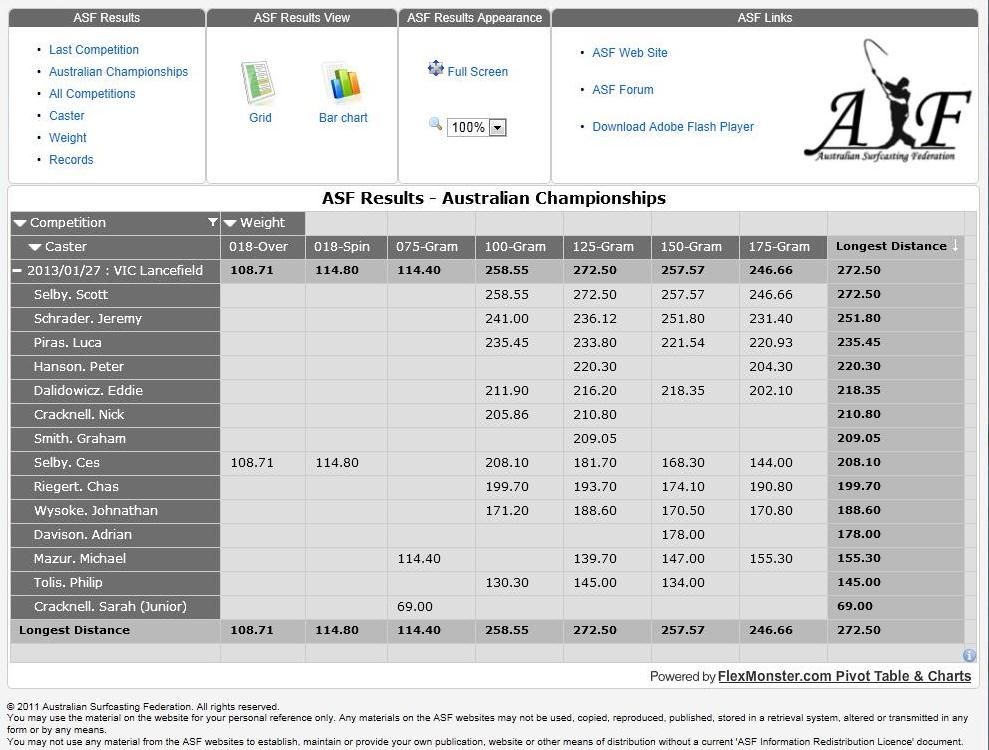 I was happy that I have finally been able to post an official 250+ meter cast as it has eluded me for a number of reasons and I feel confident that with a bit more refinement I can get this to be a bit more regular.
The video for day one is uploaded and day two will follow.
It will be located here :
http://youtu.be/BH31ZW_qzIU
Once again thanks to everyone for a top weekend and also a
special thanks to Ces for the donation of the raffle prizes
, they were appreciated by those who got them