Well I must say a big thanks to the guys for coming out and having a cast with me today as it was a brilliant way of having a laugh and a de-stressing from the past couple of weeks. Whilst the weather wasn't the greatest it wasn't too bad given the forecast that we had been expecting. The winds were from the West/northwest and whilst not the strongest made for a good session. There were only 5 of us today which just ment that we had more casts and more rounds though it was a very laid back affair.
those attending todat were Mick, Peter , Mike and new face in the group Ryan who did a brilliant first days casting hitting some good distances with his Threadline outfit as well as having a bash with a bit of my gear. It was also good to see him giving Mike a run for his money and I feel that there will be more challenges coming Mikes way in the near future.
Mick was casting very well and posted up some sweet casts in the early session, Mick was using his Century Excalibur E1000/TT matched with his ABU's for the most part but also gave the Century E1000 a run as well with the 125 gram.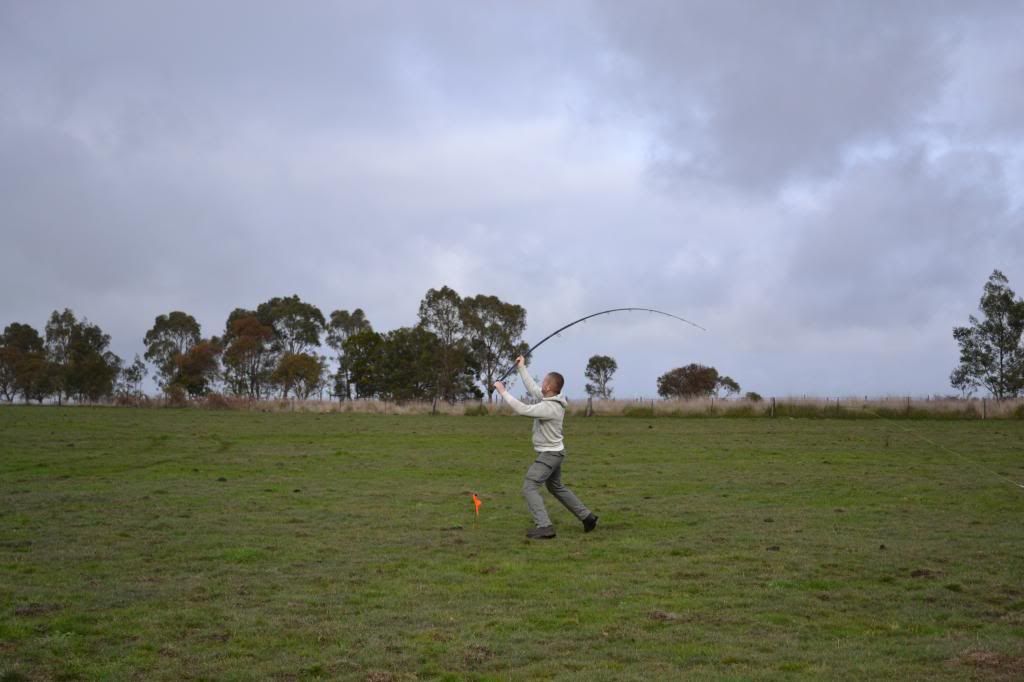 (
Mick Launcing a 125 gram on the Excalibur
)
It was a hard fort battle with this young man and I'm looking forward to some big distances from him in our upcoming comps, It will be a very interesting October event when we have the interstaters down
Peter was also casting well with his Excalibur and also showed good form, with a bit of work on the balance on the hit we will see even better numbers coming off the Century as well. I must say that it was pleasing seeing how the guys coped with the footing as it was quite wet under foot , though thankfully it didn't rain that much at all.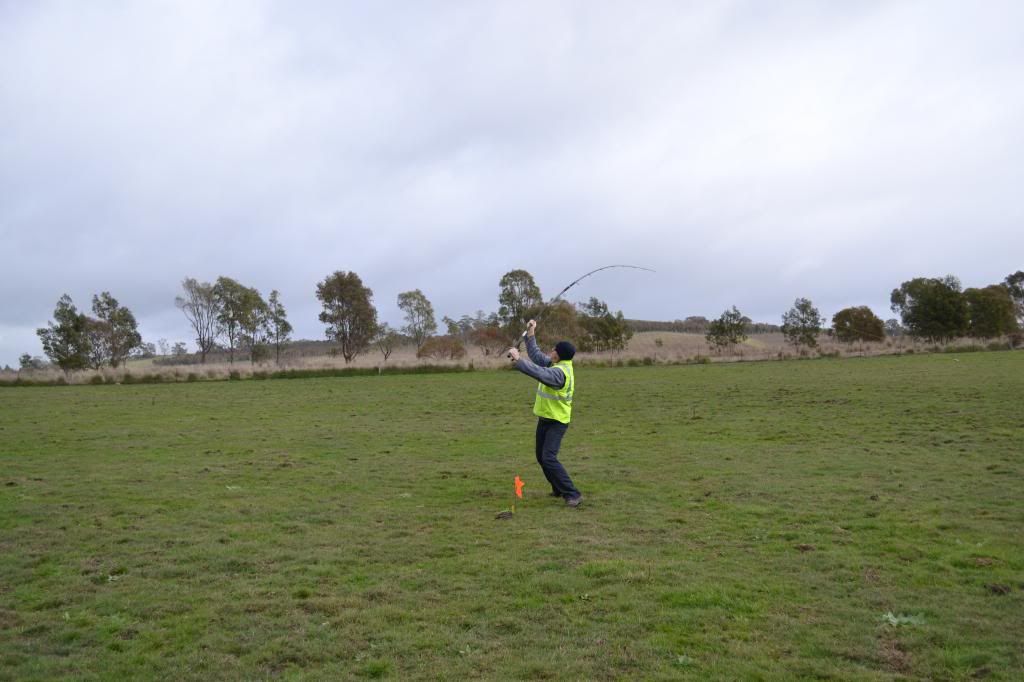 (
Peter Showing good form with his Century also on the 125 gram
)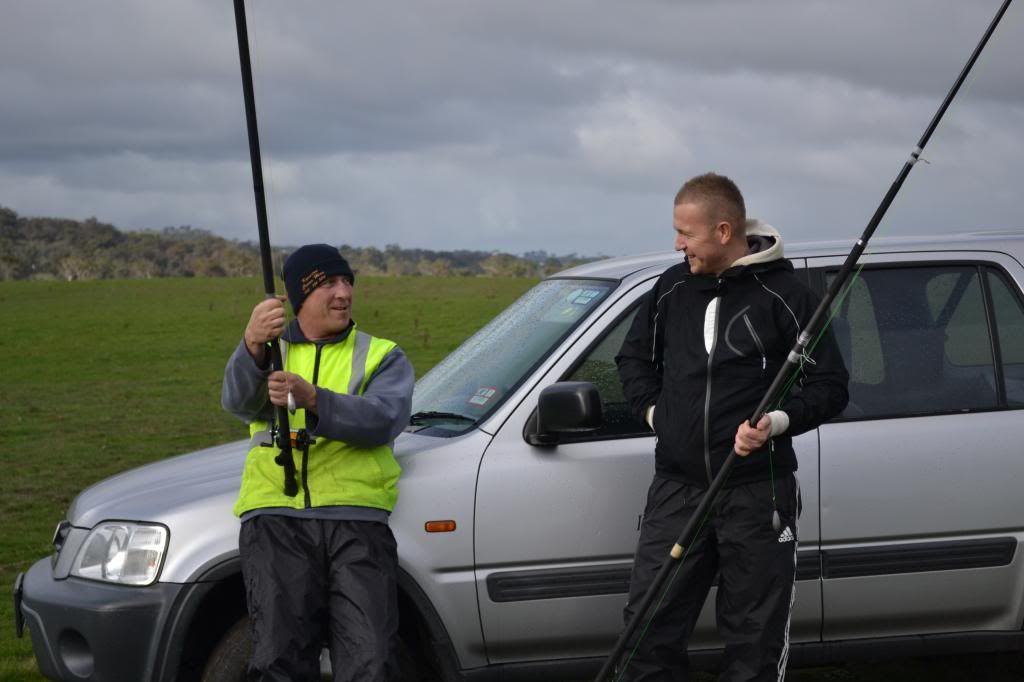 (
Mick & Peter discussing tactics
)
The day wasn't all just casting and thanks to Mick and Peter we had a good BBQ and a few drinks as well that made for a very relaxed day all round.
It was also very good in that whilst we were having the break the weather was quite good to us.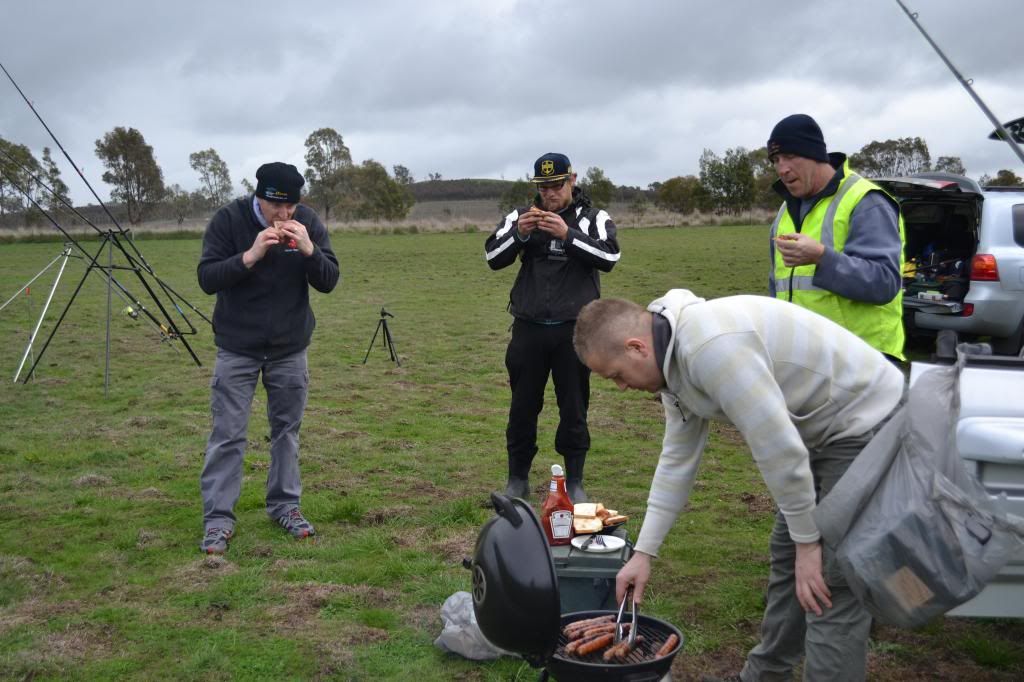 (
Mick doing the honours on the BBQ and the others enjoying his efforts
)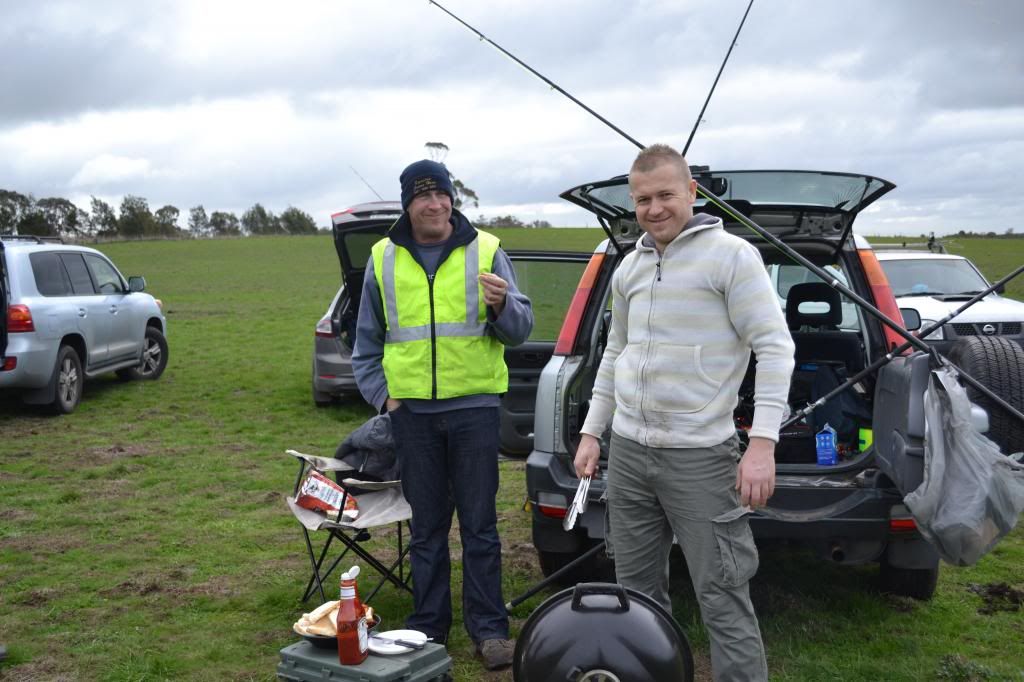 (
A well prepared Mick and Peter )
Whilst the lunch was great it was also a ploy by Mick to fatten me up and slow down my casting and it worked to a degree with him hitting the lead on a number of casts. The load that he put on the rod was sweet to see and like I said he hit some very nice cast throughout the day.
I must say that Ryan was also a pleasure to watch casting and it wont be long before he too is sending them out like Mick. Mike on the other hand was having a bit of a nighmare with the crack off's and it was starting to show towards the end of the day.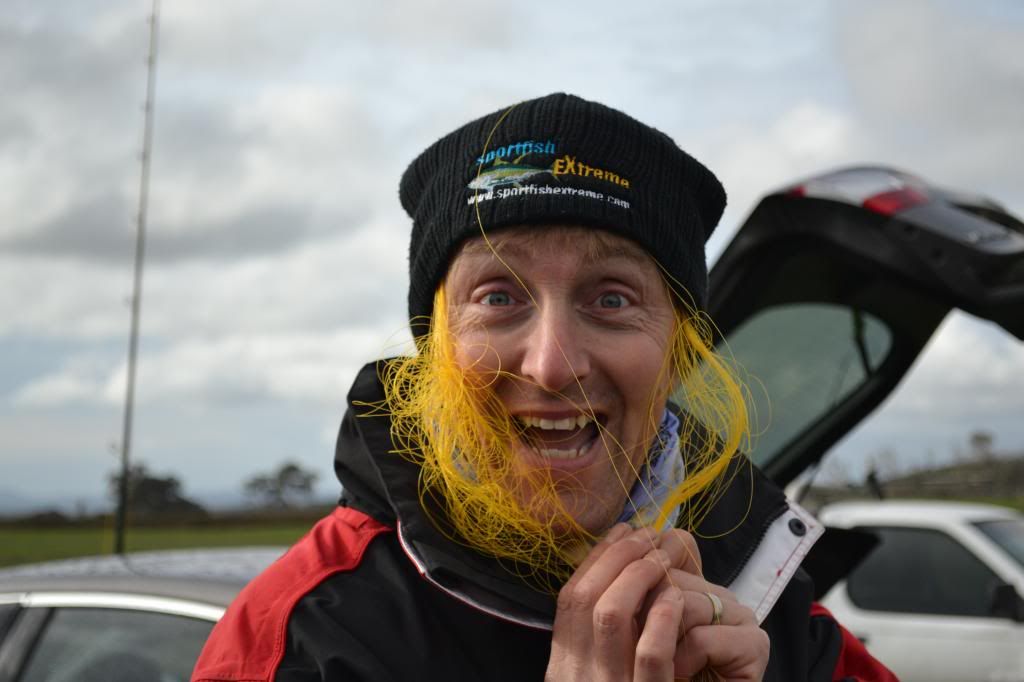 (
Maybe casting isn't a theraputic as some think
)
Mike has all of the results and I will post up some video which should be very entertaining as we got some great camera angles care of Ryan. I think that this young man has how got me thinking of even more equipment to bring along for our next event.
Once again thanks guys and I will post up the video as soon as I can.
Regards