Well after a bit of mucking around we finally organised the casting comp down here in Victora and must say that it was a great event with a lot of fun had by all and we also had a few new faces turing up for the day as well.
Kick of was not as early as normal and we had the court centre line up and functional quite quickly thanks to the 200 meter surveyors tape. The winds weren't the best in the morning session with it switching around and at time coming straight across court. Still it was good to see the distances thrown by all who attended.
Attendees for the event were , MIck S, Peter , Nick , Dennis , Ryan , Saraj, Graham and I . So whilst not as many as we had hoped it was still a great bunch of guys to spend the afternoon with , catching up on all the fishing news, checking out the various rods that we were using as well as the general topics that go hand in hand at these event.
Mick S was casting very well for the first session given the conditions and posted a very respectable 209.55 meters with a head wind though overall distances were down on what we normally thow. It was still a good contest and the new guys had a great time sending out the leads on the threadline outfits that they opted to use as these are their main fishing set ups.
(
Mick S winding it up
)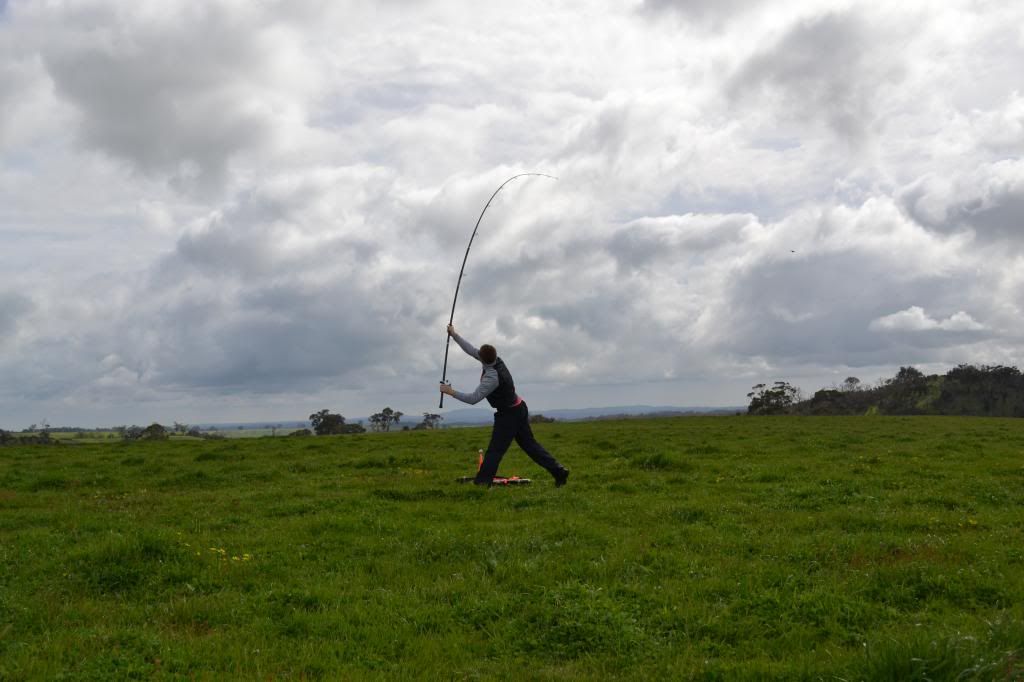 (
And away she goes with the Century Excalibur)
The afternoon lunch break was a great way of winding down as well as allowing the wind to settle in on a steady direction which then allowed a change of court. Though nobody was stressed about that as they just relaxed and enjoyed the day.
(
Like I said liunch was a laid back session
)
I should take this time to thank Mick , Peter and Nick for cooking up a great BBQ , enjoyed by all. I think the next session should be down at one of the beaches where we can target a few big one as well as having another great feed
Getting back to the casting, the afternoon session with a change of court layout started of well and it wasn't long befor the distances were going up . For Graham it was a pearler of a day with a new PB of 214.7 meters on the 125 gram.
However the rest of us had our misfortunes with crack off's and backlashes.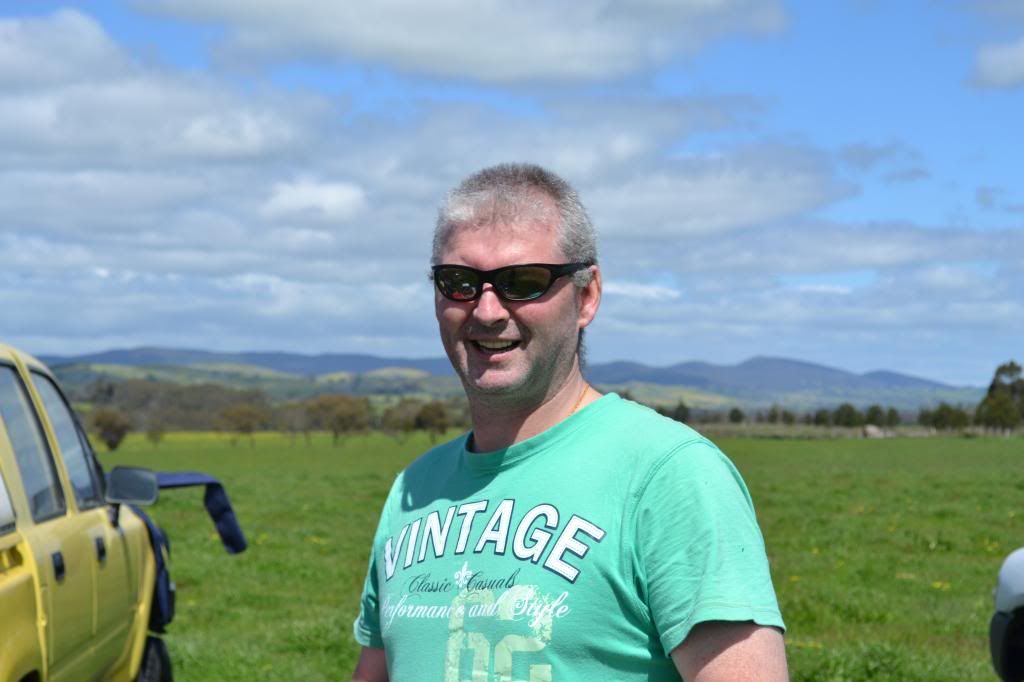 (
The Smile says it all )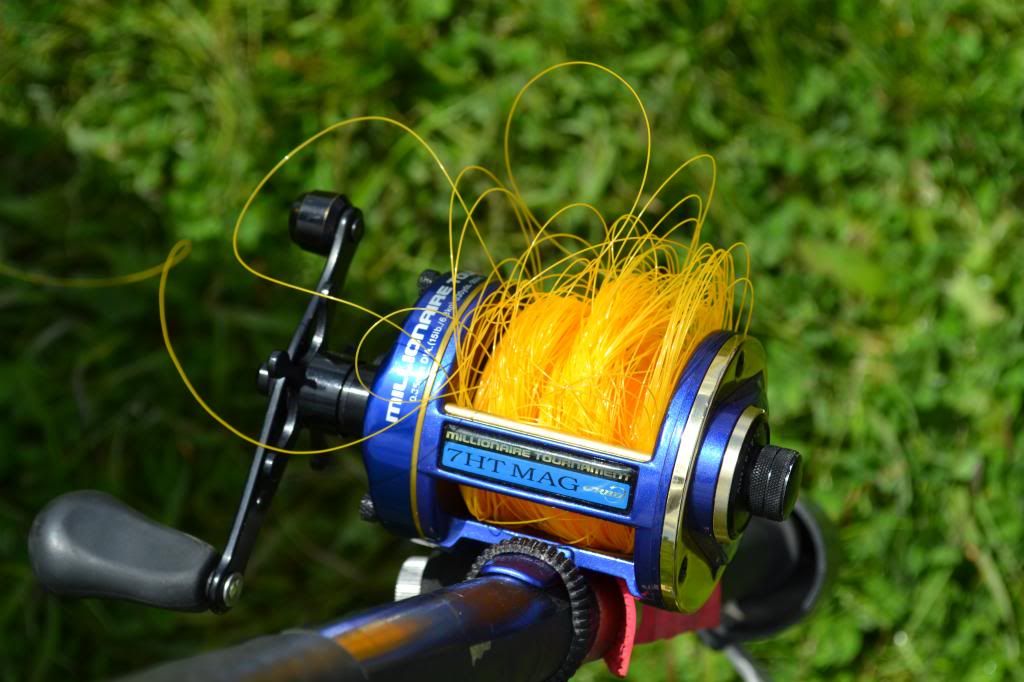 (
Like I said it wasn't all good
)
Whilst Nick was in the wars he did get a few sweet ones away .
(
Launch time
)
Mick took top honours for the day and I must say he was casting very well given that its been a while since he has been throwing the leads downfield his top cast of 238.6 meters was very respectable. Other great efforts came from the new faces of Ryan hitting a new PB of 137.5
on the 125 gram and having a blast playing around with a few different outfits. Saraj was also a happy bloke with first time distance of 137.8 meters
on the 125 gram as well.
As I said a great day with top class people , and as you will see the distances weren't too bad as well with very consistent distances fro Mick and the guys. Full results and video to follow later on after I have compiled the footage and details .
Till next time guys have a great fishing session in the coming weeks and look forward to seeing some great land based captures to add to the already impressive one so far.
Regards